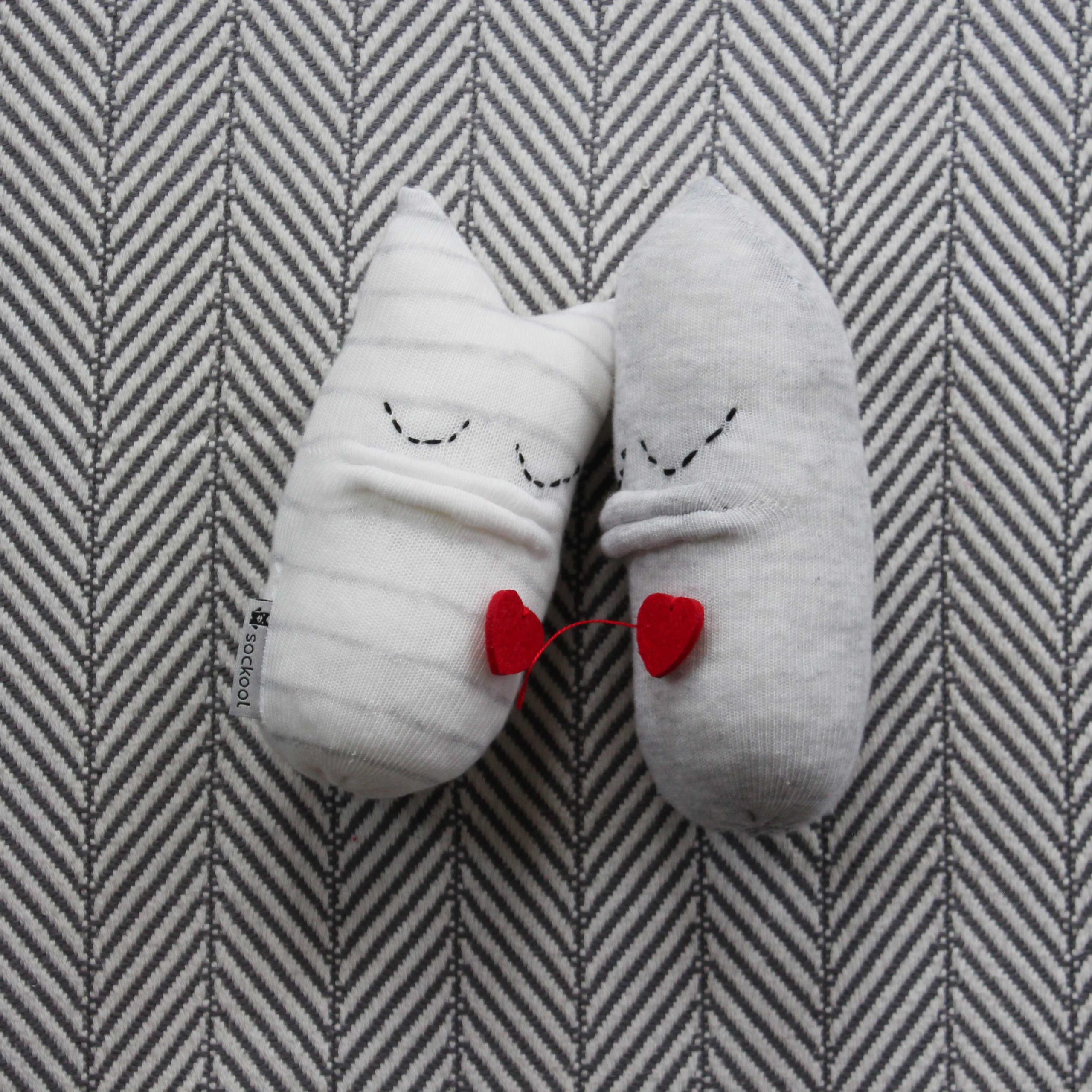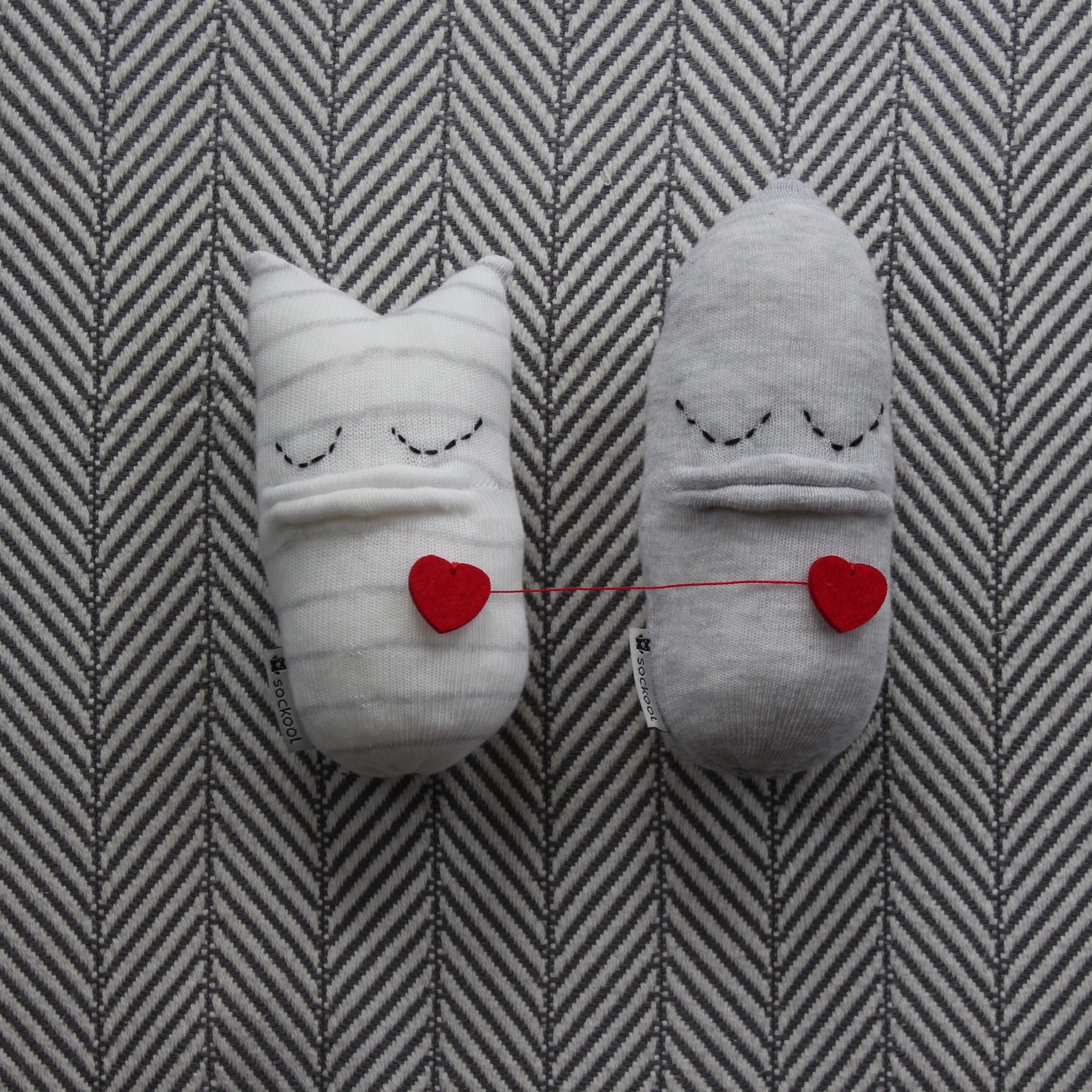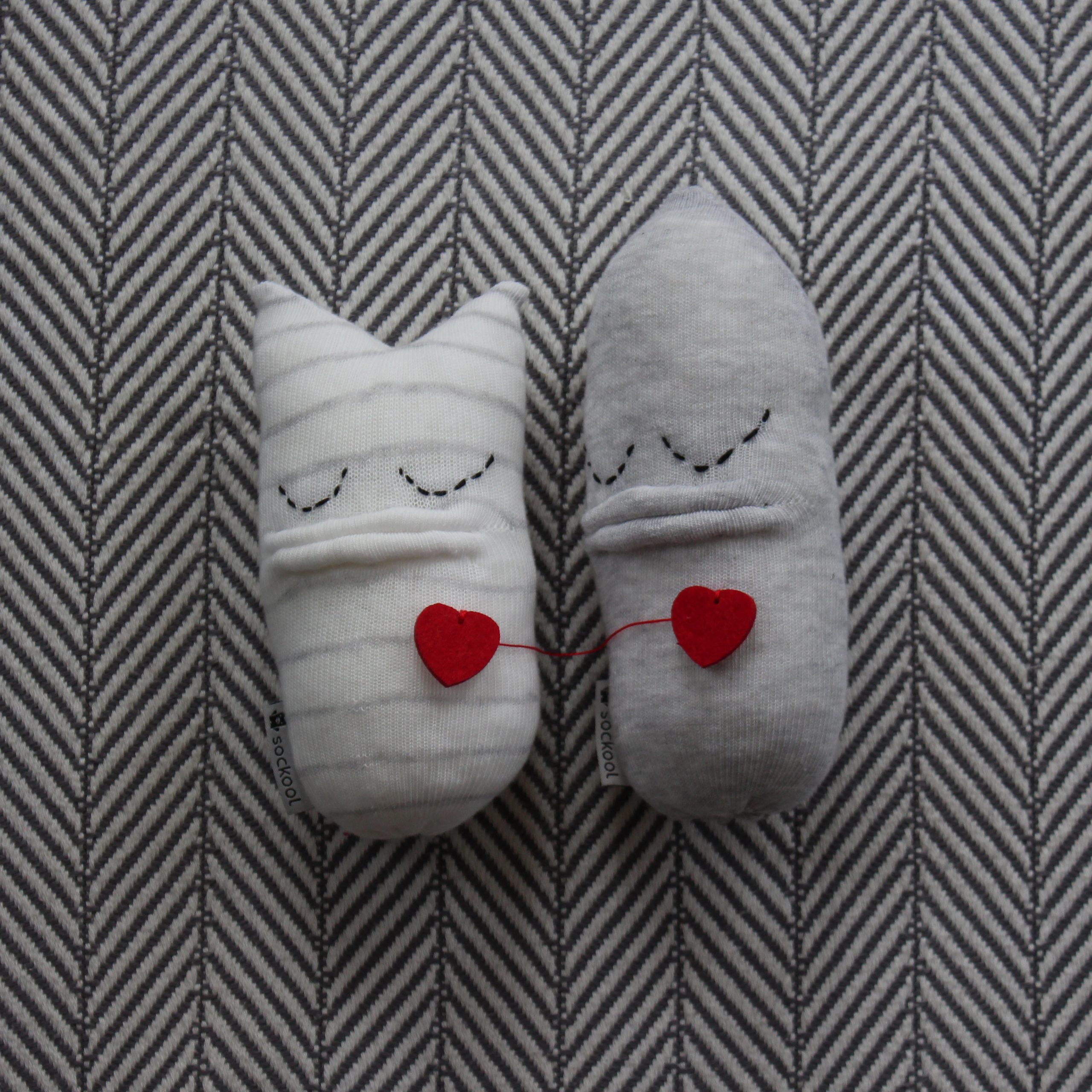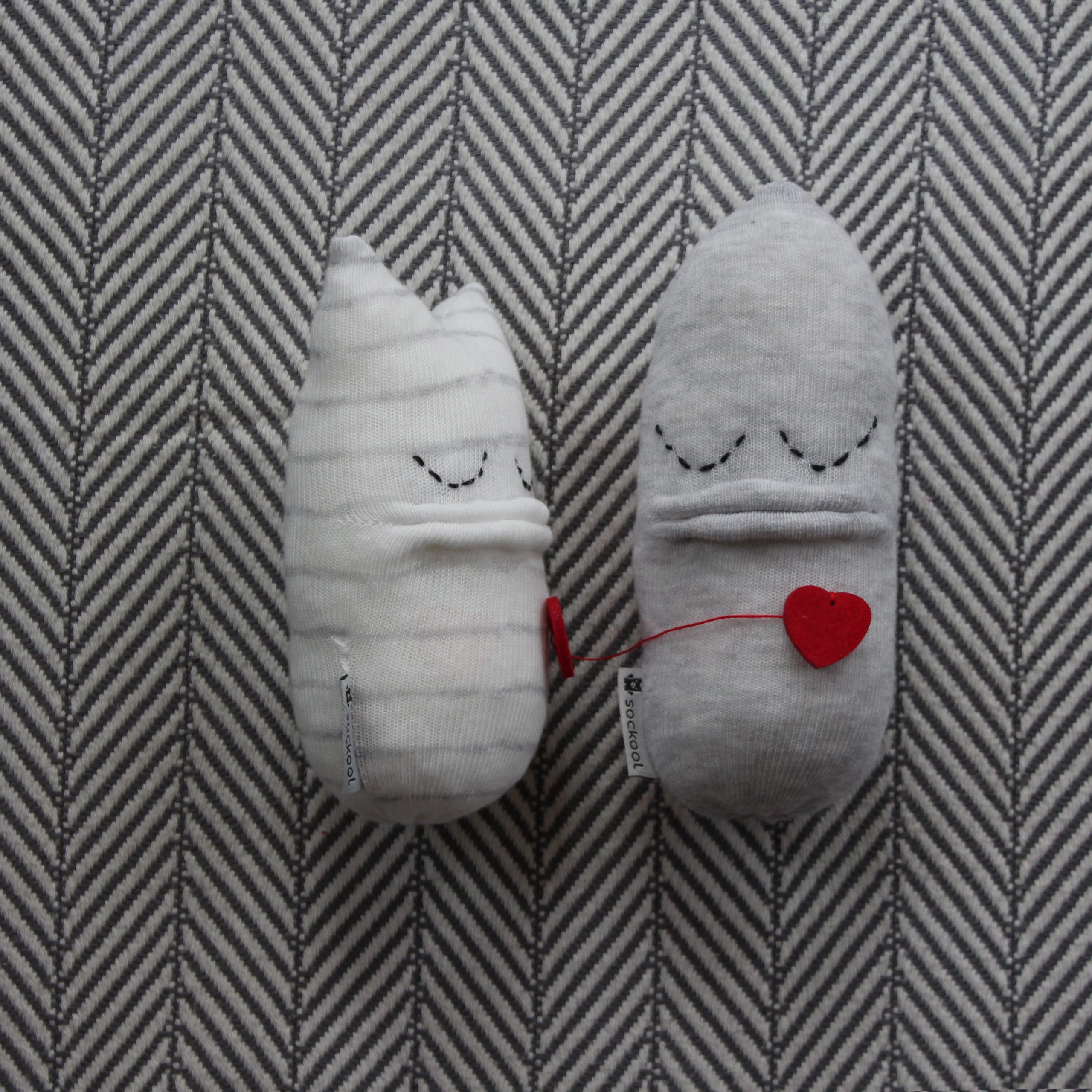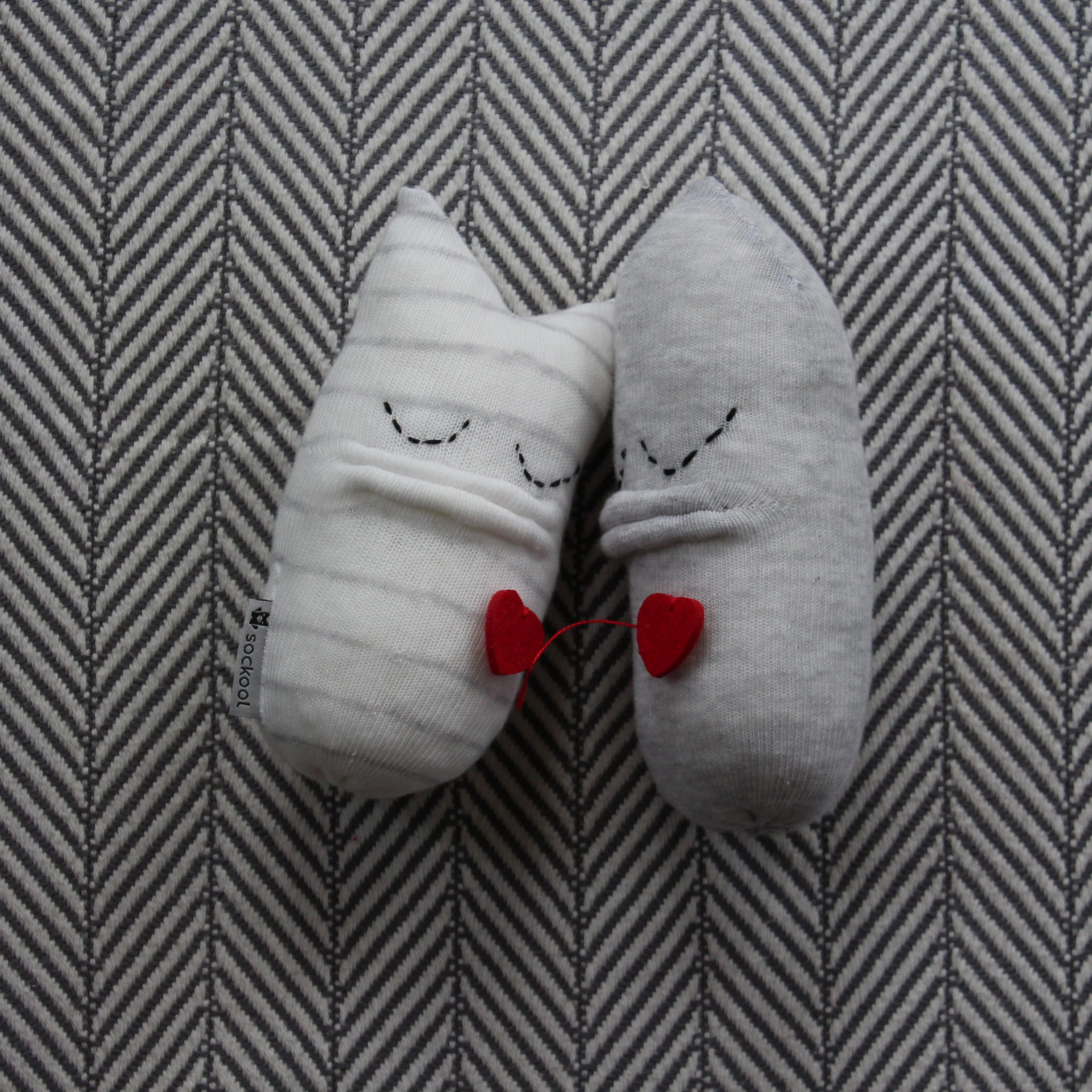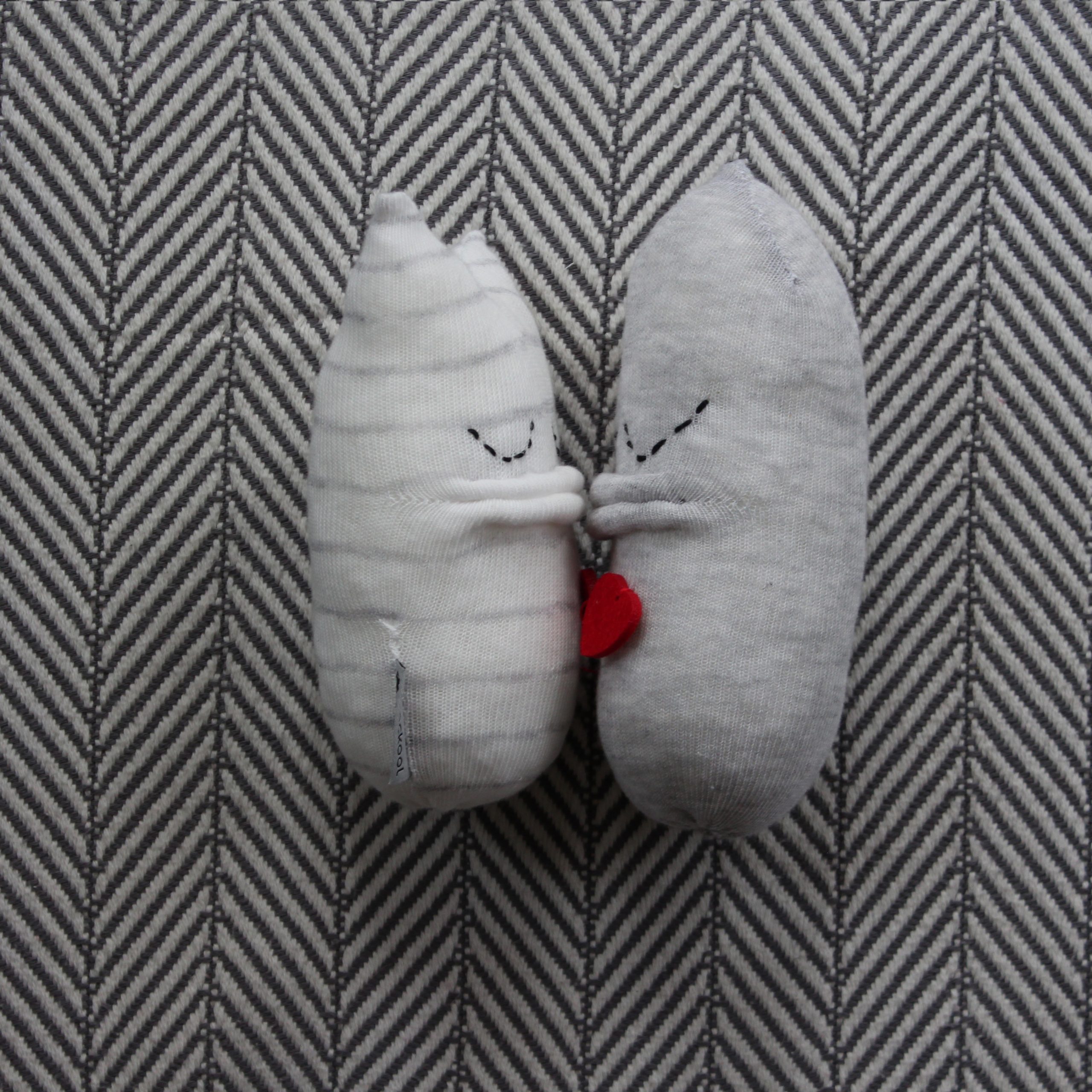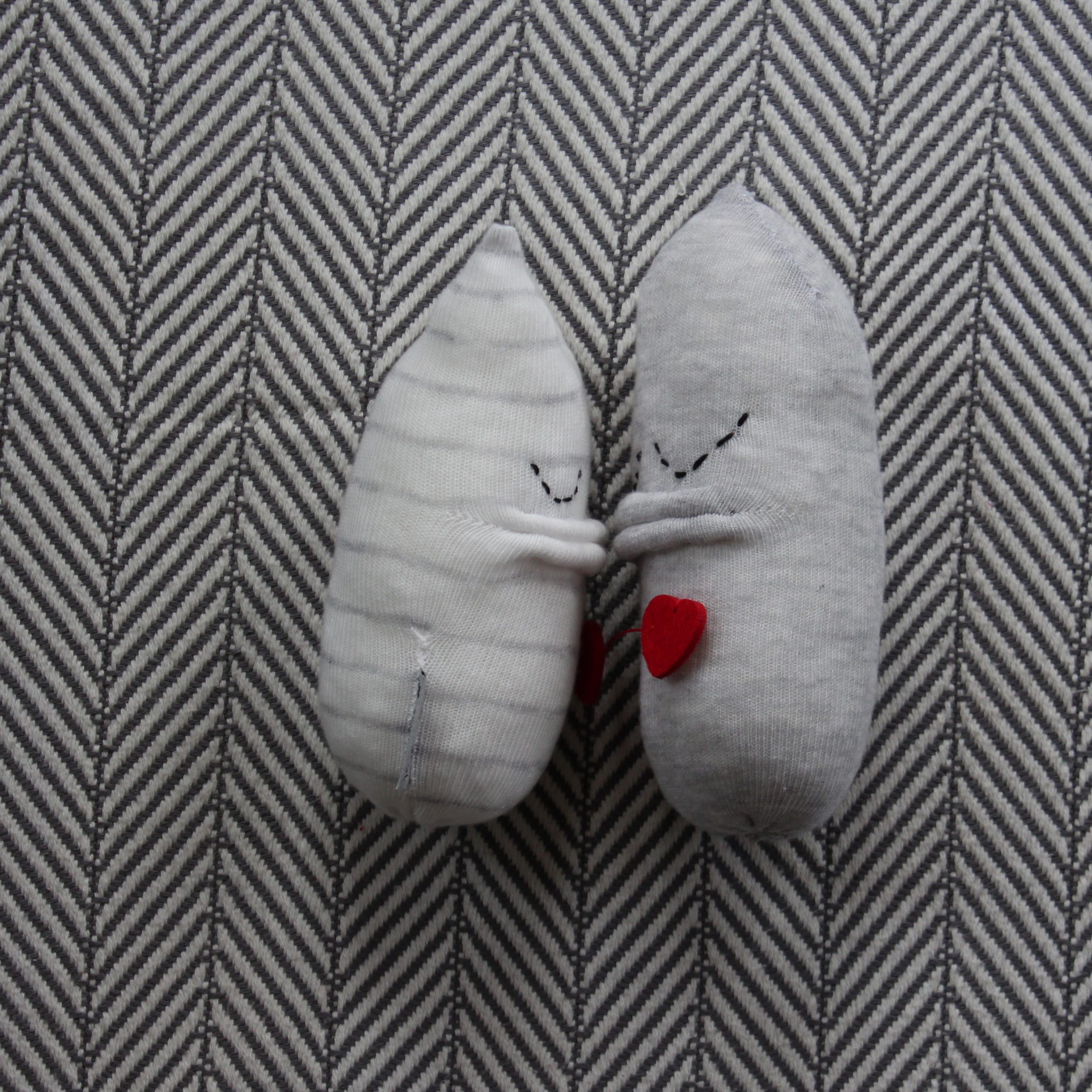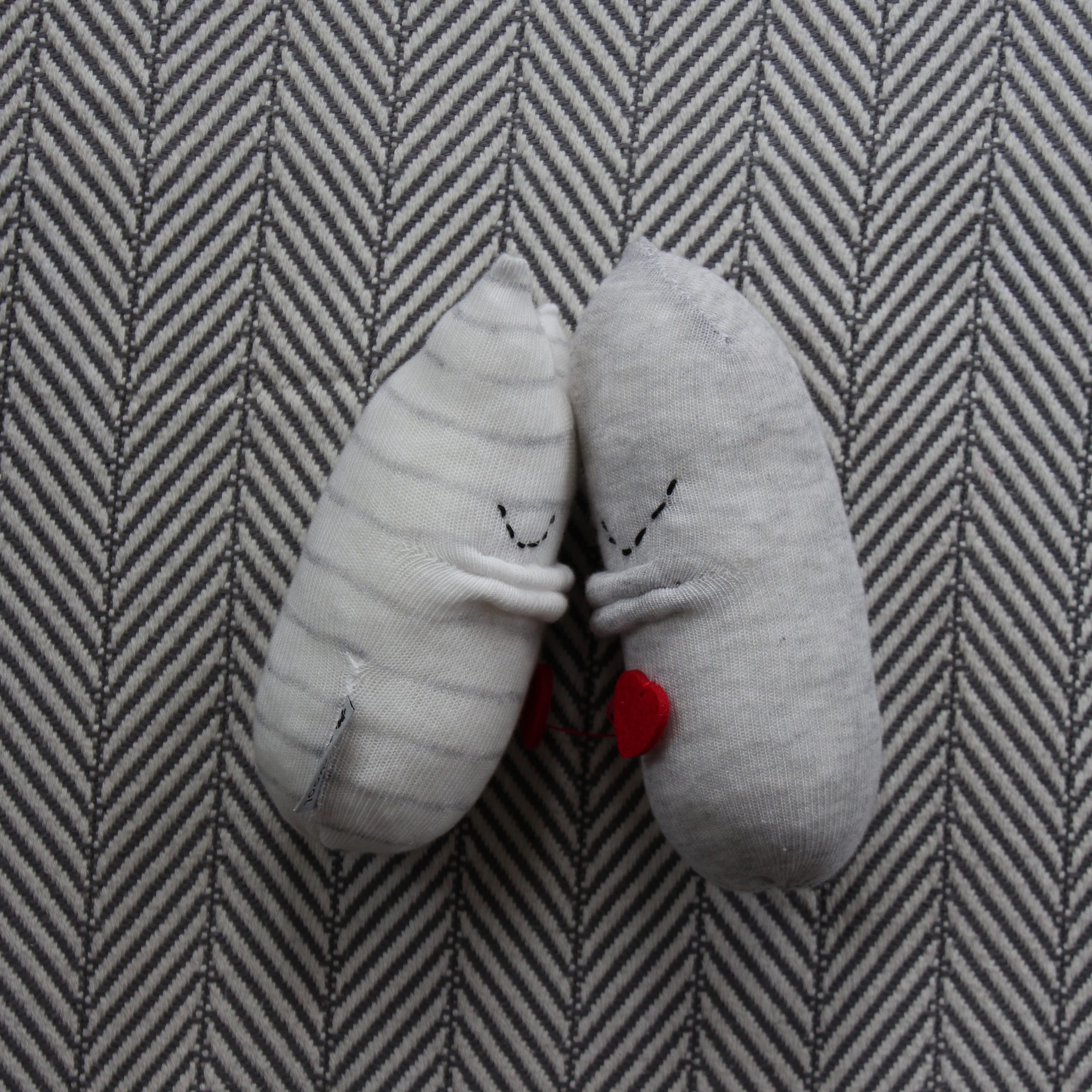 Sockool family of two- Couple in love
30.00€
This is a sockool family of two! You will receive a cool couple.
It makes the perfect home decor. And a nice gift for you or your friends. It is the sweetest gift for a wedding too!
Feel free to contact me (info@sockool.com) if you wish to order your own customised family!
In case you want a sockool family of four or a sockool family of three.
I started making these sockool couples as a more personal gift to my friends' marriages. For me the red thread tying the hearts of the two creatures was a symbol of the connection between them, which was a bond of love, yet a fragile one needing care from both sides.
Some years after I made the first sockool couple, I stumbled upon one of Frida Kahlo's painting "the two frida's"(1939). I suddenly realised that this image could have subconsciously worked as an inspiration for the sockool couples.  Ironically (and I found out about this just now, trying to write this) this painting was completed shortly after Frida's divorce with Diego Rivera. She admitted it expressed her desperation and loneliness with the separation from Diego.
Size
about ( height x width x depth ):
11 x 6 x 6 cm (4.3 x 2.4 x 2.4 in)
Materials
Cotton Sock [75% cotton, 22% polyamide, 3% elastane]
Soft hypoallergenic washable stuffing material
Sockool handmade plushies are soft sock creatures, cute sock animals and weird sock monsters, designed and handcrafted in Syros, Greece. Their magic lays in the transformation of an everyday object - a sock- into a creature.
They are excellent quality products made from natural socks (cotton and bamboo). They are stuffed with hypoallergenic washable toy filling which is super soft and remains fluffy.
Sockools are an ideal alternative gift solution for big and small kids.
The sock friend you will receive is handmade and unique, so please expect slight alterations form the depicted one. However, it will be as cool as the one you see here!
You can handwash it or even put it in the washing machine (programm for sensitive clothes and low temperature).
For children under three please choose the stitched-eyes option, which is safer, as it doesn't contain small parts (buttons).